Timothy O'Riordan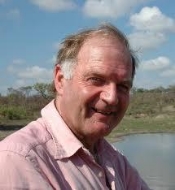 3S-group
Researcher
Tim O'Riordan is s Emeritus Professor of Environmental Sciences at the University of East Anglia in Norwich, England.
He has edited a number of key books on the institutional aspects of global environmental change, policy and practice, led two international research projects on the transition to sustainability in the European Union (1995-2002) and edited two editions of the text book, Environmental Science for Environmental Management.
Professor O'Riordan is European Advisor to the UK Sustainable Development Commission and a member of Sustainability East, the East of England Sustainable Development Round Table. His research deals with the themes associated with better governance for sustainability. He is also active in the evolution of sustainability science partnerships. His direct work relates to designing future coastlines in East Anglia in England so that they are ready for sea level rise and the creation of sound economies and societies for a sustainable future
He plays classical double bass for fun.