Hour Exchange Portland (USA)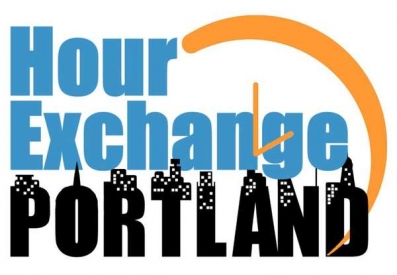 Tags:
Values
Re-orientation
Providing alternatives to institutions
New Organizing
Motivation
Interpersonal relations
Inclusiveness
Experimenting
Connecting
Civil Society organizations
The Hour Exchange Portland (HEP) was established in 1996 by Dr. Richard Rockefeller. It has been an innovative and important Time Bank in the US. It is a separate and distinct legal entity, but there have been periods and times of close interaction between HEP and other US organisations with related missions, including through individuals who have played roles both in HEP and in other organisations. These other organisations include: TBUSA, a membership organisation for US time banks, and hOurworld, a cooperative (tax paying) business that supplies software and services to time banks. While these are all individual, separate and independent legal entities, their histories are closely intertwined.
Timebanking in the US originated informally in the area of Grace Hill Settlement House in St Louis, Missouri, during the early 1970s. It was developed by a group of Grace Hill residents, all women, as a way of organising mutual help. Having very little money, they met many needs by organising mutual support within the group and thereby reduced their costs while strengthening bonds of trust between them. They exchanged services and resources within their group using time as a unit of account and value. Their ideas were subsequently taken up more widely at Grace Hill and, from 1981, resource exchange using time as unit of account became the centrepiece of a growing program. This emergent program was retroactively named in 1983 and has since been known as the MORE (Member Organised Resource Exchange) Program.
The MORE program incorporated the MORE Service Credit Exchange (MSCE) as its centre-point. The informal service exchange that inspired it and the MSCE that followed on from it were the first expressions of timebanking in the USA. Edgar Cahn established the Time Dollar Institute and wrote books about timebanking. He has claimed to have invented timebanking, but his role might more correctly be described as having helped forge a fundable movement in the US around timebanking. The concept of timebanking and the first time banks were, in any case, not developed in the US. These developments can be traced to Teruko Mizushima and her development of the Volunteer Labour Bank in Osaka in 1973.
On becoming aware of timebanking in the 1995, having heard a speech about timebanking by Edgar Cahn, Dr. Richard Rockefeller became a high-profile advocate, supporter, founder and funder of time banks. He established HEP in Portland, Maine with the idea of making this the central hub for a network of local time banks within his home region of the US, Maine and New England. Together with Edgar Cahn, Richard Rockefeller co-established TBUSA as a membership organisation for US time banks and with a view, also, for TBUSA to work internationally with emerging networks of time banks and membership organisations in other countries, such as the UK. For a period, HEP and TBUSA were both Directed by Auta Main and HEP was seen as a flagship time bank of the US timebanking movement.
Tensions later grew over governance within the US timebanking movement and some TBUSA Board Members resigned over governance concerns. Three individuals involved in HEP – one of whom had resigned from a consulting position within TBUSA – established a business, hOurworld cooperative, to be a source of support to US time banks. The hOurworld cooperative developed an alternative to Community Weaver, the TBUSA timebanking software, which had been distributed on a fee paying basis. The alternative hOurworld software, Time and Talents (TnT), was distributed to local Time Banks on a free-to-use basis. Hour Exchange Portland was the first US Time Bank to use TnT. TnT has since grown to become the most used timebanking software in the US and is used also in the UK, where it is distributed by the UK national timebanking membership organisation, TBUK. TnT is also the software of choice in several other countries.
For reasons of this intertwined history of individuals and organisations, the evolution of HEP offers opportunity to trace the history of timebanking in the US more generally, as Critical Turning Points for HEP correspond also to key moments in US timebanking.