Fair Shares (UK)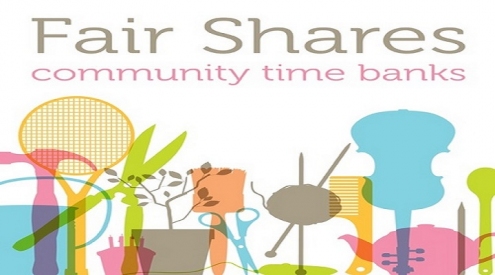 Tags:
Values
Social-economic relations
Re-orientation
Re-invigoration
Providing alternatives to institutions
Interpersonal relations
Inclusiveness
Experimenting
Connecting
Civil Society organizations
Fair Shares was the first time bank in England. It was established in Gloucester in 1998. It operates today as a group of local time banks. It has been active now for almost 20 years and has been one of the most innovative time banks throughout its history. It holds a flagship role in national timebanking. However, the interesting aspect of Fair Shares is how its strategy has changed over this period.
The establishment of Fair Shares was influenced by US experience of timbanking at a time when US timebanking was on a strong growth trajectory. This owed largely to the coming together of a set of actors around timebanking in the US, including Edgar Cahn, Richard Rockefeller, and Mark McDonough. A new momentum had been given to timebanking by Richard Rockefeller, who established TB USA and funded a set of time banks in Maine and New England focused around the Portland time bank. Richard Rockefeller established a series of annual timebanking conferences, which attracted international participants.
The early development of Fair Shares was in close collaboration with these developments in the US. These were strongly influenced by the ambition to spread timebanking by creating new time banks and demonstrating ways they could be used to meet community needs and help achieve policy goals. One such need was to reduce the burgeoning costs of healthcare and nursing home care for the elderly.
In line with this ambition, Fair Shares co-founded TBUK together with the New Economics Foundation (NEF). Together with US timebanking counterparts Fair Shares promoted the role of timebanking in preventative and community-based health care and welfare delivery. Fair Shares also worked with NEF to establish the legal status of timebanking. The national government of the day (New Labour, Prime Minister Tony Blair) was seeking ways to implement its 'Third Way' and was favourably disposed toward timebanking, owing to the close fit with its own policy framework.
However, on the basis of actual experience across several initiatives interfacing with mainstream societal systems, such as health care and criminal justice, it was found that such systems are resistant to reform and their top-down, bureaucratic nature is inconsistent with the Asset-Based Community Development (ABCD) approach to community building on which Fair Shares and its successes are based. The strategy of Fair Shares over the last decade has therefore been to seek ways to achieve financial independence in order to provide for sustainability and integrity to its core mission of community building. It has achieved this through developing social entrepreneurship alongside timebanking.