Living Labs - Laurea (Finland)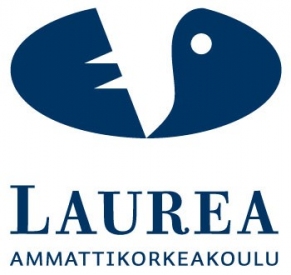 Tags:
Social-spatial relations
Re-orientation
Platforms
New Organizing
Networking
Interpersonal relations
Internal decision-making
Inclusiveness
Experimenting
Academic organizations
The Laurea Living Lab Networks is an effective member of the European Network of Living Labs (ENoLL), and thus part of a community of benchmarked Living Labs around the world with a sustainable strategy for enhancing innovation on a systematic basis. Laurea Living Lab Networks is a networking organization and serves as an umbrella for several actual Living Labs. These Living Labs include BarLaurea, the Care Innovation (the Caring and Sharing project is a part of this living lab) and the Medical and Care Simulation Centre, the Service Innovation and Design Labs and the User Driven Innovation Centre. These Living Labs operate under the Laurea Living Lab Network and provide research, development and innovation through Laurea's own strategic innovation model, called LbD. LbD is a model that helps Living Labs quickly mobilize different kinds of motivated stakeholders for co-creation, open and user-driven innovation operations.
The CTPs elaborate on one of the projects that was carried out under the label of the Finnish Laurea Living Lab: the Project Sharing and Caring Networks. This project is described as follows: "Caring and Sharing Networks (Välittävät Valittavat Verkostot) was a project enhancing residents' participation and stakeholder collaboration in urban development funded by Ministry of Environment in Finland (2013-2015). The project took place in one of the city districts, Espoo Centre with 17 000 inhabitants. Participatory action approach was applied to empower citizens and stakeholders to solve complex problems in the suburban area. For further details, see Participatory_Action_Research_as_a_practice_of_empowerment by the project researchers Soile Juujärvi and Virpi Lund.
The project experimented novel means for co-creation in urban development, including Residents' Workshops and Community Workshops, involving almost 100 active stakeholders and citizens. Community Workshops was based on the method of Change Laboratory and expansive learning, invoking enthusiasm about the shared goals and helping to find each actor roles in community development. Listen to stakeholders' feedback and reflections on Community Workshops (Laurea.fi, 2016)."
Laurea.fi (2016) accessible via
https://www.laurea.fi/en/research-development-and-innovations/laurea-living-labs