TRANSIT panel on social innovation at the IPA conference 2016
By Julia Backhaus and Bonno Pel, Maastricht University and Université Libre de Bruxelles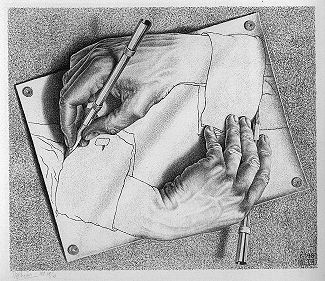 Drawing Hands - lithograph by M. C. Escher
"Social Innovation: contemporary challenges of counter-hegemonic knowings and doings" was the theme of a panel at the Interpretative Policy Analysis (IPA) conference in Hull (UK) from 5-7 July 2016. TRANSIT researchers Bonno Pel, Julia Backhaus, Julia Wittmayer and Tom Bauler had called on interested participants to submit relevant contributions on the topic of governance. Careful selection yielded nine papers divided over three sessions. The panel cast a light on the history of the social innovation concept and showed its current application in policy and business settings. The panel featured a range of interesting cases from across Europe, as well as from the US, Australia and Mexico.
In line with the interpretive approach to policy analysis, the essential trait of this otherwise highly diverse and interdisciplinary conference, the panel approached social innovation as a layered, ambiguous and contested policy concept. The Call for Papers argued: "Each in their own ways, social innovations are being appreciated as revitalizing, alternative and possibly counterhegemonic knowings and doings. Yet it is also increasingly acknowledged that social innovation simultaneously forms part of the challenges it aims to address, and that it reproduces the knowings and doings of existing social structures."
The first session started with a paper by TRANSIT researchers Bonno Pel and Julia Backhaus on the Basic Income, one of the project's twenty case studies. Since co-production features prominently in the TRANSIT theorisation of 'transformative social innovation', this paper takes a closer look at this notion. Of central concern are the knowings and doings involved in the most recent wave of activities promoting the basic income and how these are breaking with and at the same time feeding on earlier efforts to spread the concept. Next, Diana MacCallum presented research she carries out together with Nicolette Larder and Amanda Davies on the history of social innovation in the changing policy landscape of Australia's six states and two territories. They found that what carries the label social innovation are largely 'social impact' financial packages that appear to shoot off target when considering the needs of rural communities. The session was rounded off by Shivant Jhagroe who did not focus on social innovation explicitly but discussed the related topic of how smart Home Energy Management Systems – as socio-technical innovations – bring about and enable new governmentalities of bodily concerns.
Frank Moulaert and his colleagues Constanza Parra and Diana MacCallum kick-started the second session with the challenge to rescue the concept of social innovation from inappropriate appropriation and proliferation. They reminded the audience that social innovation has always had a political dimension, starting with attempts aimed at ennobling individuals and enabling participation, polity building and real democracy during the 1980s. The beauty of the concept, Moulaert noted, lies in its ability to flexibly recognise the strategies of people and institutions to address the social and environmental challenges they are aware of. This was followed by two presentations that took a close look at contemporary efforts. With a focus on the role of meanings and emotions in change processes, Jan-Tobias Doerr explores the history of the Luxemburgish town Beckerich that has embarked on a trajectory of transformation from the 1980s until today. Doerr engaged the audience in various theoretical perspectives on, amongst others, socio-psychological dynamics at play around peripheral and core groups of community innovators. The second session finished with a presentation by Marc Parés who studied two social innovation initiatives in Barcelona and two in New York City. Bringing collective leadership literature to bear on social innovation discourse and practice, Parés exemplified the relative effectiveness of bottom-linked approaches as strategies for transformative social change.
Although we had arrived at the last timeslot of the conference, the room hosting our final session on social innovation could hardly contain all interested participants. Jasper Eshuis presented a case of adaptive governance in a neighbourhood of the Dutch city of Rotterdam that actors involved aptly call 'slow urbanism'. Instead of aiming to change the existing regulatory framework, projects in this neighbourhood are realised based on a (government-approved) bending and stretching of rules. In the second presentation, Manuela Rösing Agostini took the audience on a mind-boggling trip into the interpretively complex notion of 'institutional voids' and its relations to the emergence of social innovation. She transformed her presentation into a case study by adding the audience's takes on the concept to her own understandings, to those of people involved in social innovation initiatives in Mexico, and to those she had found in the literature. The session closed with a presentation by Bonno Pel on 'new organisational forms' in 'transformative social innovation'. The ambiguities of organisational forms were highlighted through the contrasting lenses of 'niche' theory and Foucault's account of 'governmentalities'. The case of sheltered workspaces exemplified how these new organisational forms can be sheltering incubators and imprisoning mechanisms at the same time.
Looking back, just like many social innovation initiatives succeed in gathering committed supporters in practice, the topic also managed drawing in recurring session participants throughout the tripartite conference panel. The thematic focus on governance was addressed beyond often-held 'scaling up' or 'scaling out' debates. Discussions focused instead on the (un)successful rooting of new social relations and practices in local contexts and everyday life as well as their implications for power and politics. Attempts were also made at charting the 'dark side of the moon', including the institutionalisation of projects or programmes that fail to adequately address the needs of those involved (or 'targeted'), or that result in exclusive enclaves rather than inclusive innovations. Insights shared during the panel thus pose a number of challenges for the TRANSIT project, such as the question in what ways or along which dimensions instances of social innovation are truly transformative and the observation that wider social change is cause and consequence of this empirically highly diverse phenomenon.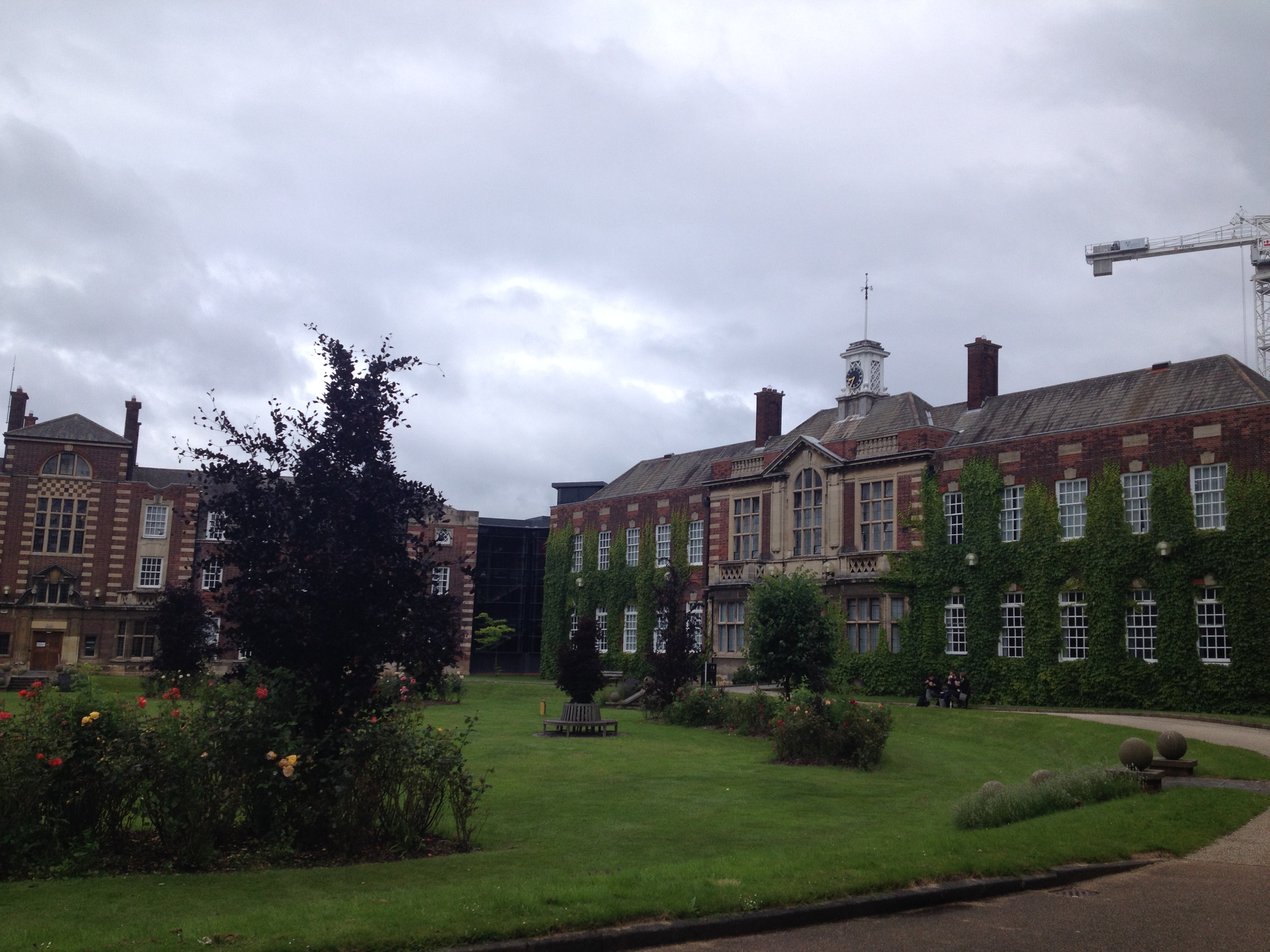 Derwent Building, University of Hull. Photo taken by Julia Backhaus
Would you like to share your thoughts on the governance of (transformative) social innovation, or be brought in touch with any of the presenters mentioned above? Please contact Bonno Pel (bonno.pel@ulb.ac.be) or Julia Backhaus (j.backhaus@maastrichtuniversity.nl).