The Politics of Research, Social Innovation and Social Inclusion: Can the agendas be matched?
On 10th and 11th of September, eighty participants from various public agencies, national universities, grassroot organizations, undergraduate and graduate students, and solidarity economy movements joined the TRANSIT workshop in Quilmes, Argentina. The discussion between policy makers, practitioners and researchers focused on the challenges faced by collaborative networks in relation with social innovation and inclusive development in Latin America.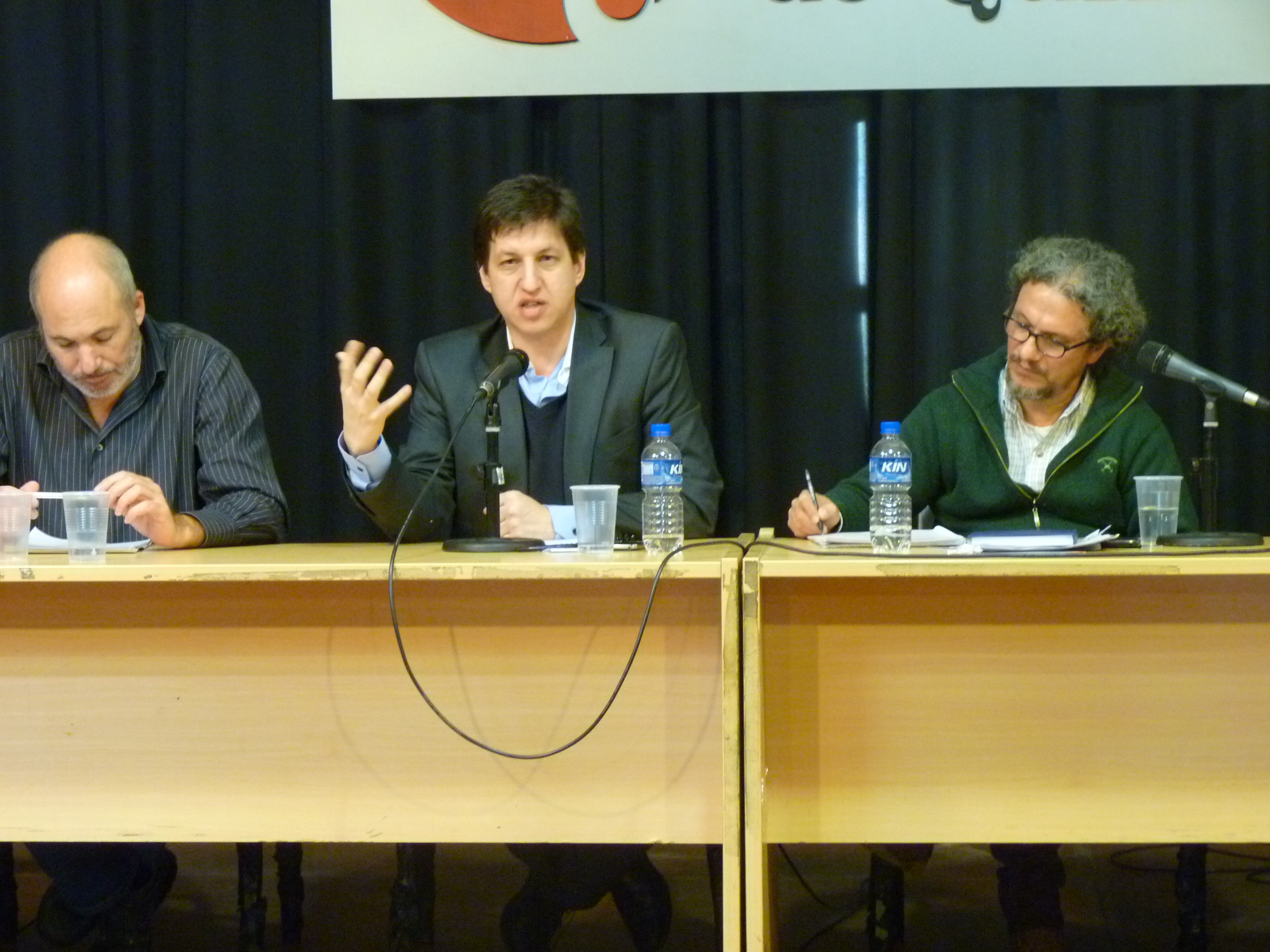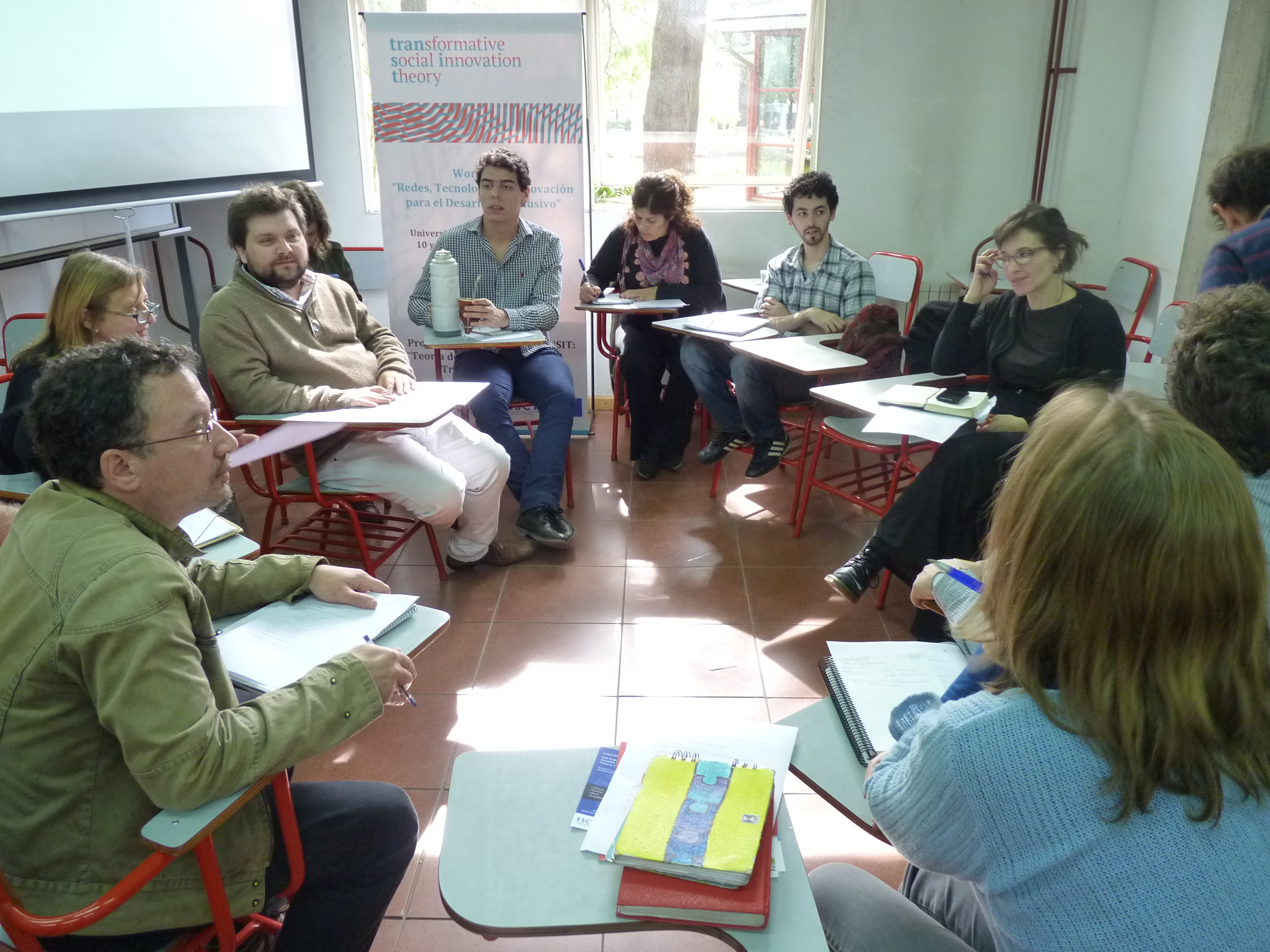 Talks tended to focus on cross-theme issues related to governance, social learning and monitoring: especially in how heterogeneous networks of actors and institutions promote changes (and find restrictions) in societal arrangements in order to foster dynamics of development and social inclusion.

'No te metas': Current Challenges of Social Networks and Research in Argentina
In the '60s and '70s, the universities and other public institutions in Argentina were involved in solving local social problems. At the same time, students and many social actors fought to improve the social standards of life. However, the dictatorship stopped this process, and 30.000 university students and young social activist "disappeared". After that time, even in democracy, new generations listened during a long period to "no te metas" (don't help, don't do, don't change).
In this context, we face challenges when we speak about networks, social innovations and social inclusion. These challenges are amongst others generating of learning spaces and dissemination of knowledge within and between networks, that creates new dynamics of horizontal knowledge dialogues. However, the knowhow of this practice is not clear yet. The hierarchy of types of knowledge is a typical practice in public institutions, universities and research centers.
Change the grant-making process? The Politics of Research-Action and Social Inclusion.
Public officials introduced the new tools and changes of perspective in public policy and social inclusion. Dr. Mario Lozano, Principal of the National University of Quilmes, said that the key is the creation of networks from universities and public agencies focusing on building innovative solutions aimed at social inclusion. He emphasized the participation of the 'recipients of knowledge-generation' in setting the issues that shape the research agenda.
Dr. Miguel Laborde, member of CONICET Directory, explained the problems of the public researchers to participate in the resolution of social local problems and the need of work on social innovation for transformative processes. How is CONICET trying to do it? They aim at re-setting the role of researcher in terms of research-action and social inclusion. That is why changes are needed in the grantmaking process and evaluation criteria for researchers involved in social innovation initiatives oriented to social inclusion. He claimed that it is the first time that someone of CONICET said that in public.
Fernando Peirano, Undersecretary of MINCYT , introduced the need of incorporate social innovation and social inclusion issues in the public policy agendas. And Diego Ramilo, rural coordinator of INTA , explained the development of new strategies to link Universities, Public R&D Institutes and territorial actors to capture the specific demands of social groups.
All of them agree about the need of active participation of territorial actors in the research agenda-setting and social innovation process. The first step is the generation of broad dialogue spaces where different types of knowledge are involved.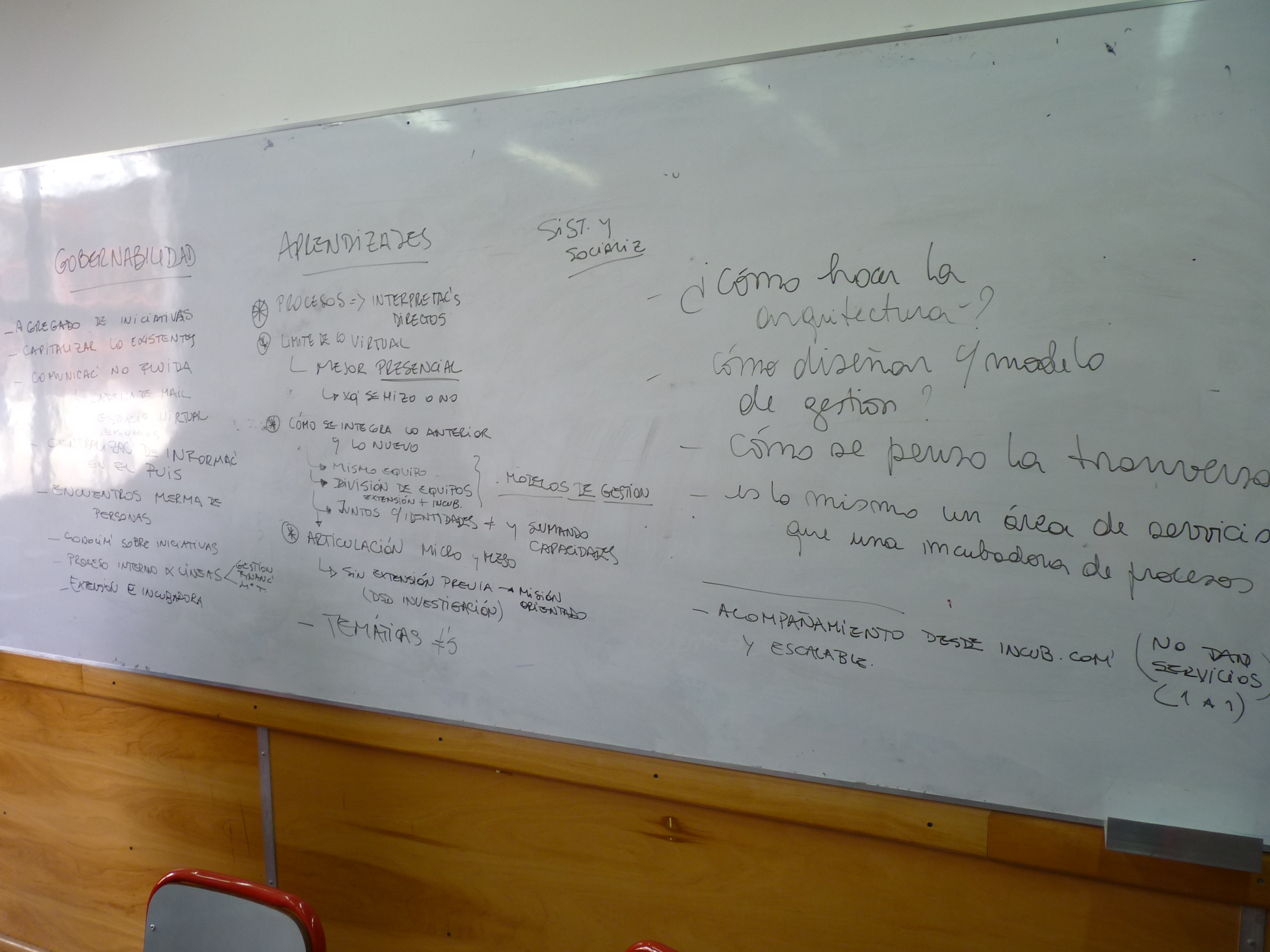 Important questions for TRANSIT
The various participants worked in groups focusing on issues related to governance, social learning and monitoring. Some answers emerged about how they influence social innovation for social change in the network of social inclusion technology (REDTISA) and solidarity economy (REDIESS).
The most important contributions were the new questions: What kind of strategies are required to transform networks of social innovation into networks of transformative innovation oriented to social development? How to deal with institutional cultures that prevent/delay change? How to empower communities in order to foster horizontal networking? How to roll out new solutions (developed in networking activities) to broader communities? These questions will be part of new meetings and the broader TRANSIT research project, especially in Argentina and region.